Duck_Hunt
Good 'ol gmod

Vital statistics

Position
Newbie Rhysha Shipper
Age
Old enough
Status
Arbys tastes really good. Eating it right now.

Physical attributes

Height
Smol
Weight
110 lbs
Duck_Hunt is fairly new to the fourms and to Rhysha in general. He enjoys to make gmod pictures for the Rhysha community. He is considered an optimist by his piers. He tries to find the bright side in every situation he is in. He loves making new friends.
Favorites
Edit
Favorite Video Game= Team Fortress 2 (He has 1400+ hours on it!)
Favorite Telltale Game= The Wolf Among Us
Favorite Telltale Character= Bigby Wolf
Favorite Borderlands Character= Handsome Jack
Favorite Vault Hunter= Maya
Favorite Food= Lasagna
Favorite song= Bigby's Apartment (TWAU Ost)
Favorite Band= Ween
Favorite TV Show= Beavis and Butthead/Daria
Personal Life
Edit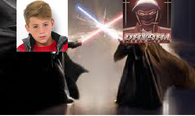 Duck's real name is Dylan Bowman. His birthday is February 18th. He goes to the Cloquet Middle School in Cloquet Minnesota. He likes to walk to Walmart and play video games in his free time. He loves Telltale and has played all of their games except Game Of Thrones. He loves arcades and claw machines. Duck_Hunt absolutely hates MattyBRaps and hates his music.
Does Duck get the puss?
Edit
Of course he does, silly! OfficalSheriffMaybe said it himself and he is pusi king!
Duck_Hunt and Dank Memes
Edit
Duck is meme lord and memes pump into his blood streams daily.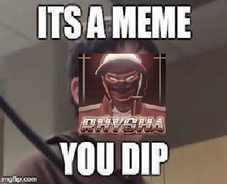 http://steamcommunity.com/id/BillNyeTehSwegGuy/ Steam
https://www.telltalegames.com/profile/2567121/duck-hunt Telltale Profile
https://www.youtube.com/channel/UCpHjbsw9cHbFXuanXmf3uwA/videos youtube